OUR STORY
nudeFX was founded by Jessica in May of 2020 with a vision to create a spray tan experience that made everyone feel confident and comfortable in their unique skin tone. After getting laid off from her corporate 9-5 due to the pandemic, our founder Jess dove right in. She began offering mobile spray tan services in Fredericksburg, making house calls for folks who were looking for a luxury experience to get their glow. She quickly realized that this experience was something people were looking for and excited about! She has since expanded to Richmond, opened two studio locations, and has a team of artists who support the same vision she began with: confidence and comfortability for everyone.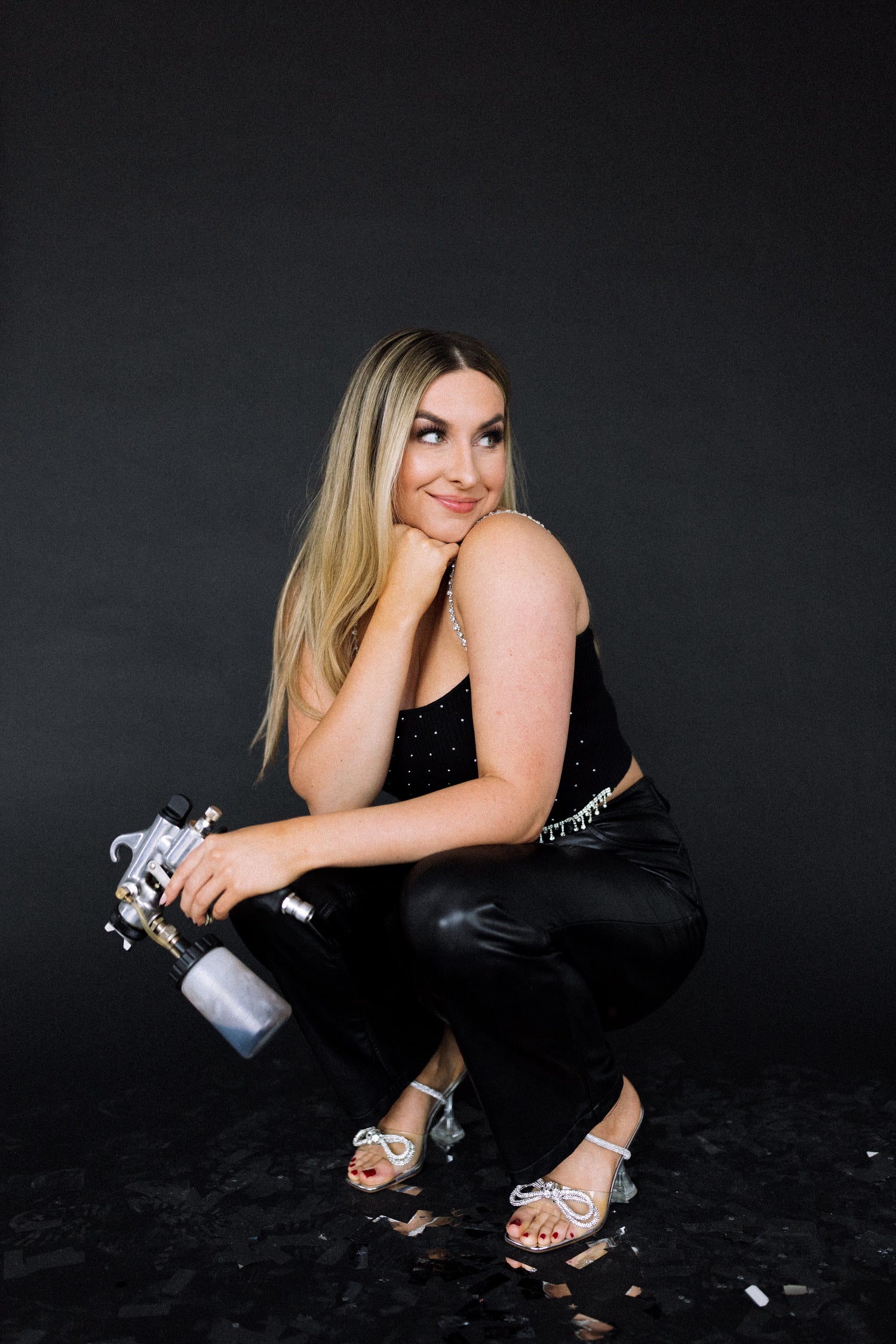 Jessica
nudeFX founder Jess grew up in Fredericksburg and was working a marketing job in NYC before moving back to her hometown to start nudeFX in May 2020. She's a people person through and through and loves connecting with her nudeFX clients. In her free time, you'll find her dancing to Dua Lipa, pretending she know's what she's doing in the gym, playing with her sweet Pug June, watching Netflix, or reading the latest romance book. Her last meal on earth? Big plate of pad thai with unending spring rolls.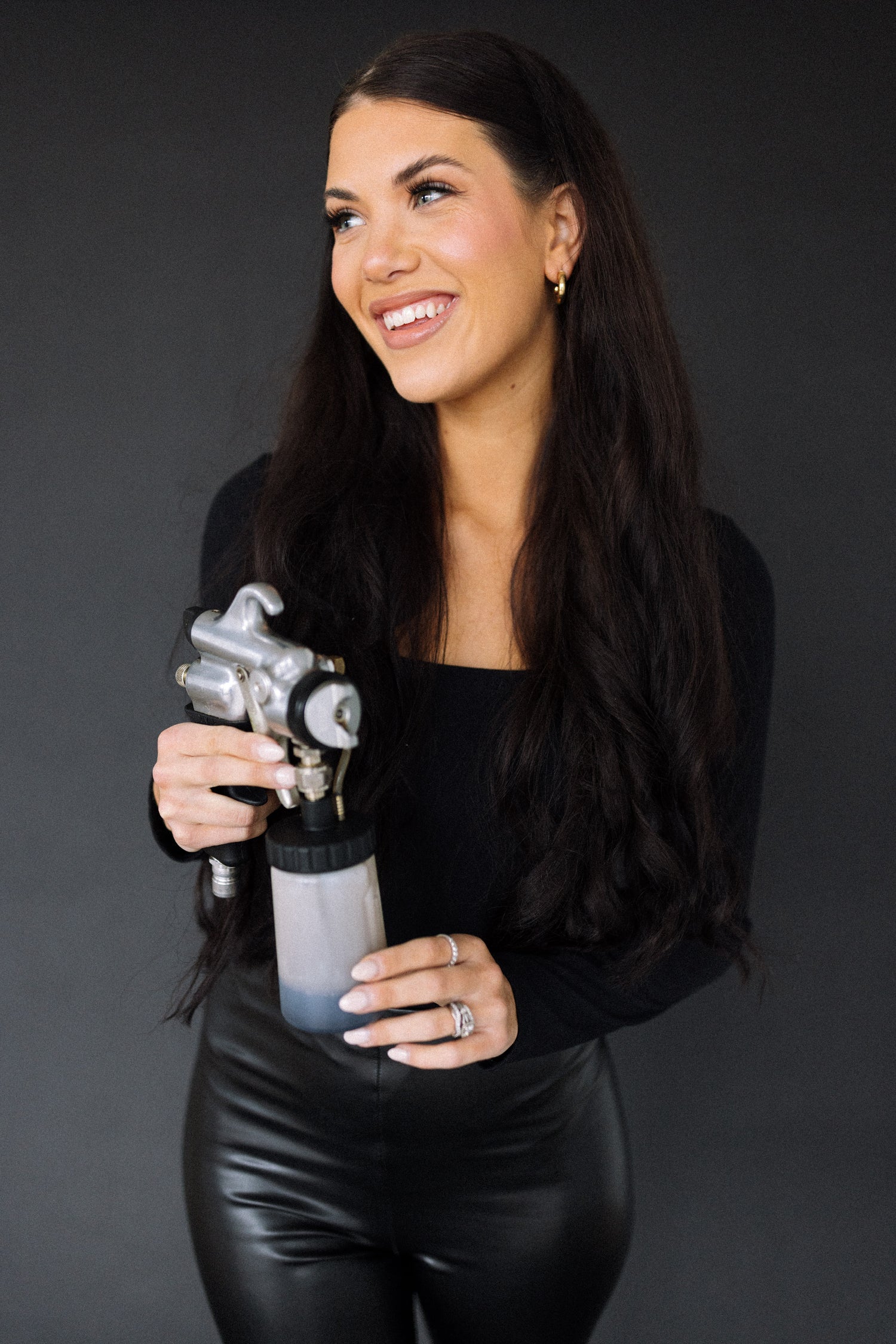 Ciarra
Ciarra is been born and raised in Richmond. She is a wife and mama to two little girls (you might see them around)! She loves being stylish and girly, but is a true country girl at heart. In her career before nudeFX, she has worked in the medical field and has a true passion for serving and helping others. In her free time, when she is not chasing her babies, you can find her making a Target run, content creating on instagram, binge watching the Bachelor, and living in the Starbucks drive thru line- because everyone survives on coffee right?!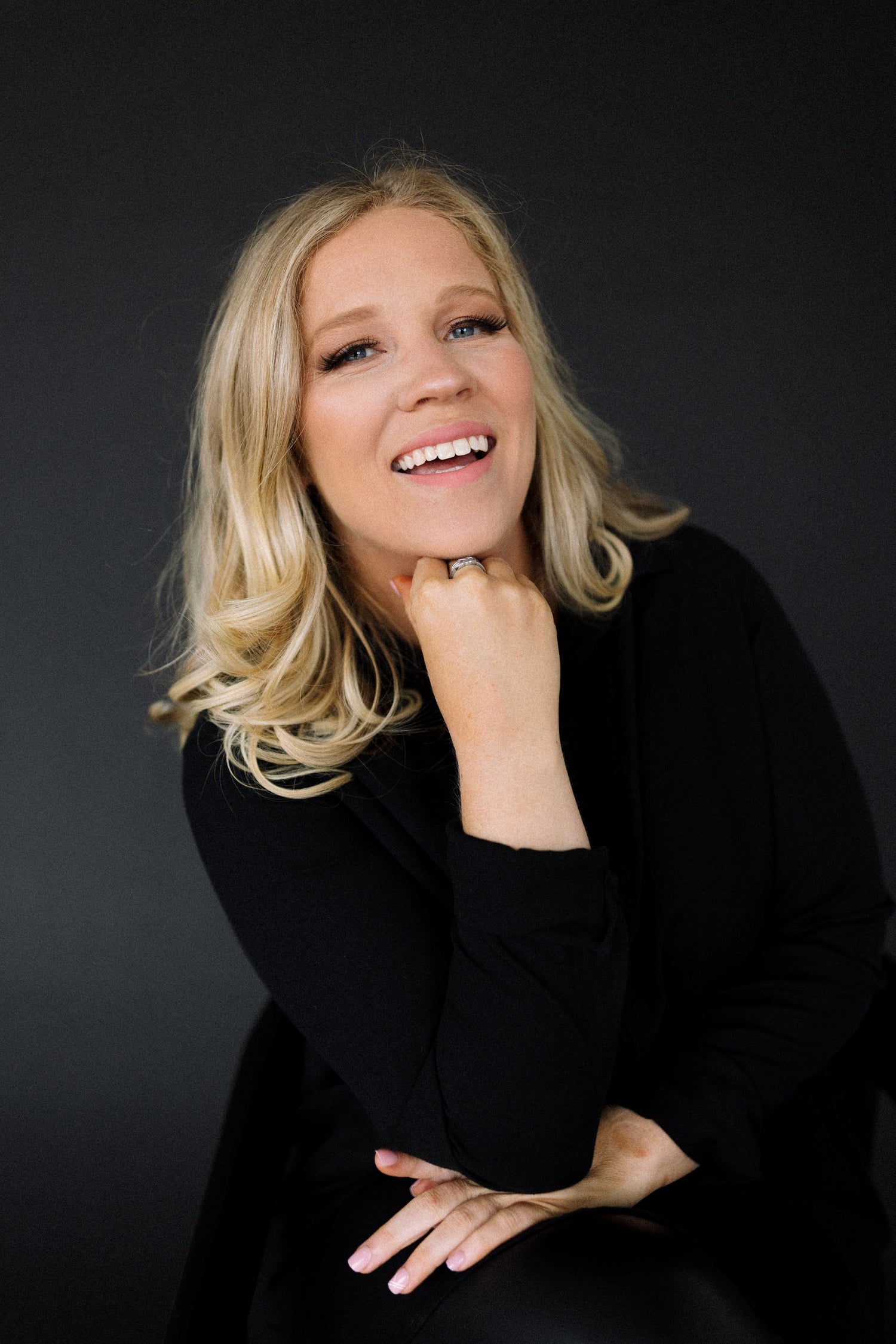 Abby
Abby grew up in the 757 and moved to RVA almost three years ago with her partner Corey. She loves spending time with her chihuahua Mae and all things fitness. At your appointment with Abby - ask her about her Hogwarts House, her favorite chaotic Nickelodeon game shows, and everyone's favorite Christmas movie - Christmas vacation. Abby loves being a nudeFX artist because she gets to support the girls who treat themselves to the best glow experience, no matter the occasion. Her last meal on earth? Sushi with all the spicy mayo money can buy.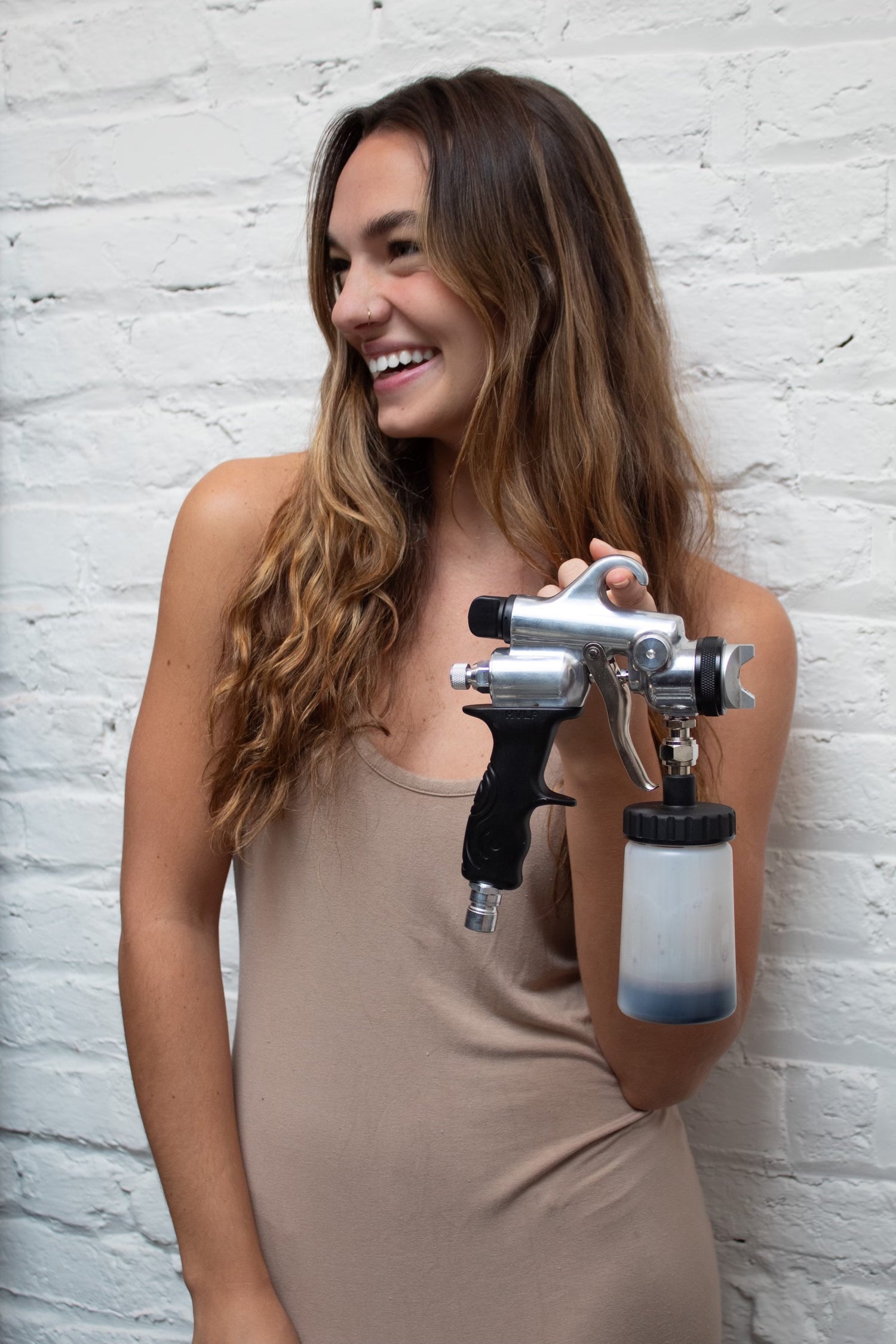 Megan
Megan is a longtime client of nudeFX turned spray tan artist! As a Fashion Merchandising graduate from VCU, Megan has a passion for all things creative, stylish and girly including making her clients feel and look their best in their nudeFX glow! In her free time you can find Megan modeling for local Richmond businesses, creating artistic content on Instagram, cuddling her cute cat Lily and searching for unique thrift finds around town!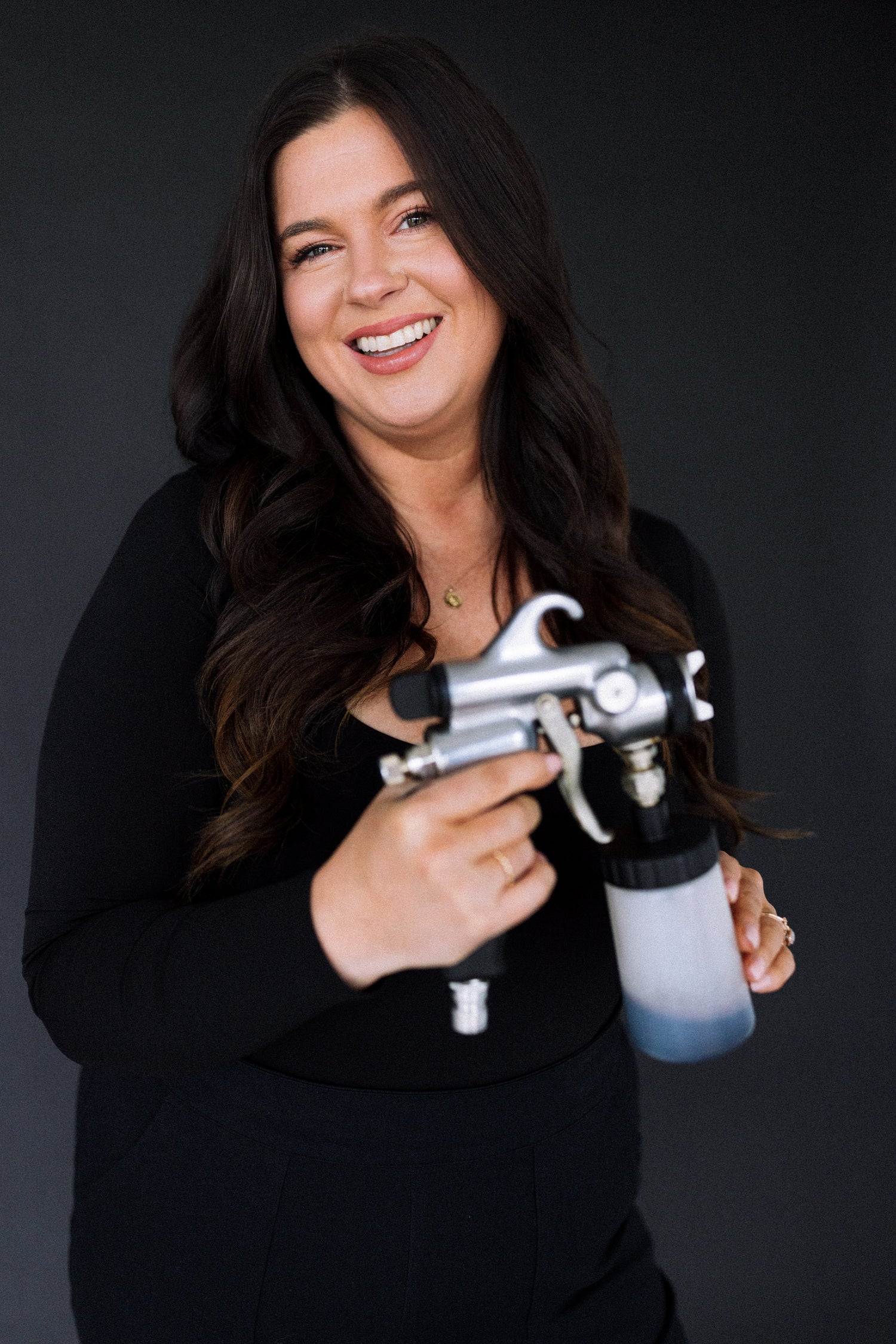 Ashley
Ashley grew up in Stafford, Virginia and has been living near downtown Fredericksburg since graduating college. You'll find Ashley at a local brewery or winery on a pretty weekend day, spending time with her husband and 4 year old daughter, Jensyn. She's been working as a nudeFX artist since the holidays in 2021 and loves the supportive community she has found through working with the team. Ashley lives by the Maya Angelou quote "I've learned that people will forget what you said, people will forget what you did, but people will never forget how you made them feel."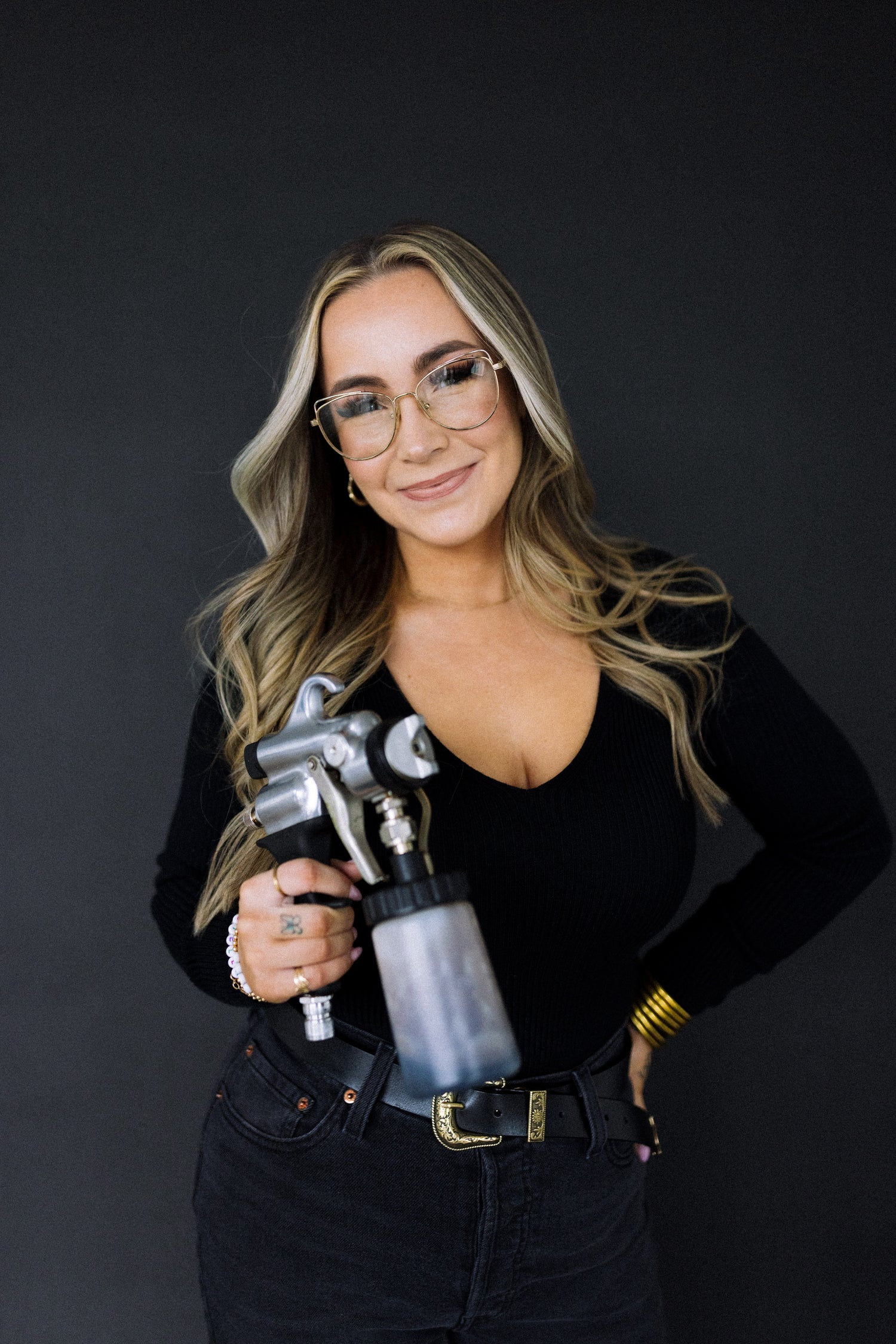 Alex
Alex is born and raised in Fredericksburg Va, where her and her husband are also now raising their daughter Stella. Following a passion for all things beauty, she joined the nudeFX team in the summer of 2022. Alex is our resident make up guru and is always excited to help other women feel beautiful and confident. Alex is definitely the kind of girl who loves an iced coffee anytime of the year and loves a good taco, but would definitely indulge in all the pasta and bread for her last meal on earth (if she had to choose).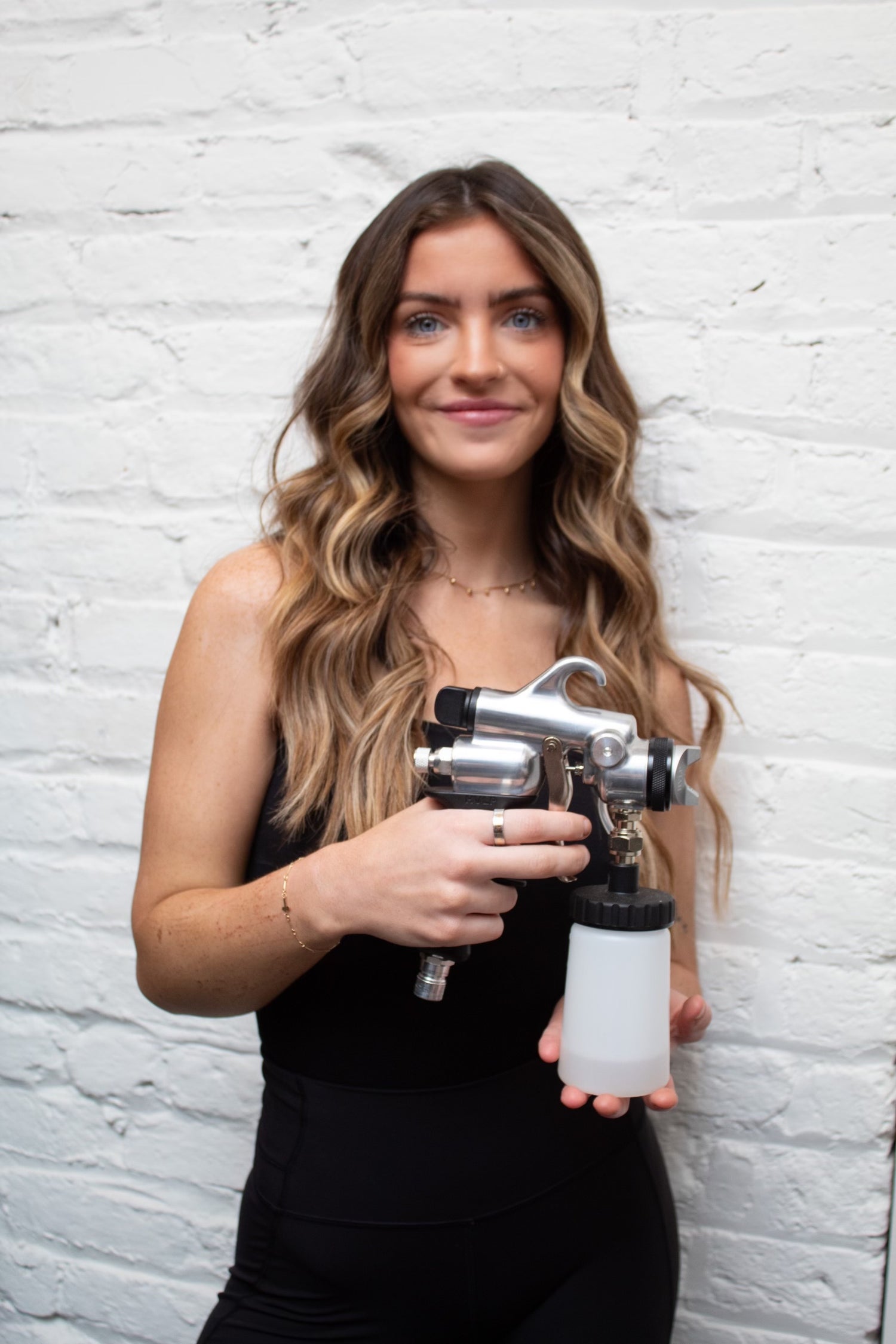 Caroline
Caroline is a Richmond native with a passion for all things self-care and beauty! When she's not slaying the spray at nudeFX, you can find her behind the chair at another locally-owned business, 1213 Hair Studio. Her artistic ability doing hair and care for her clients translates perfectly to spray tanning. When Caroline isn't tanning or doing hair, you can find her exploring the outdoors with her pup, Rosie or hanging with her family.
Maegan
Maegan is a Richmond local so ask her about all the best places to eat (it's giving foodie). As a recent bride, Maegan understands how important that perfect glow is; which is why she chose to become a nudeFX spray tan artist. When Meagan isn't tanning in our Midlothian studio location, she's saving lives as an organ donation coordinator. In her free time she enjoys traveling to faraway places, shopping, or binge watching Netflix with her fur babies.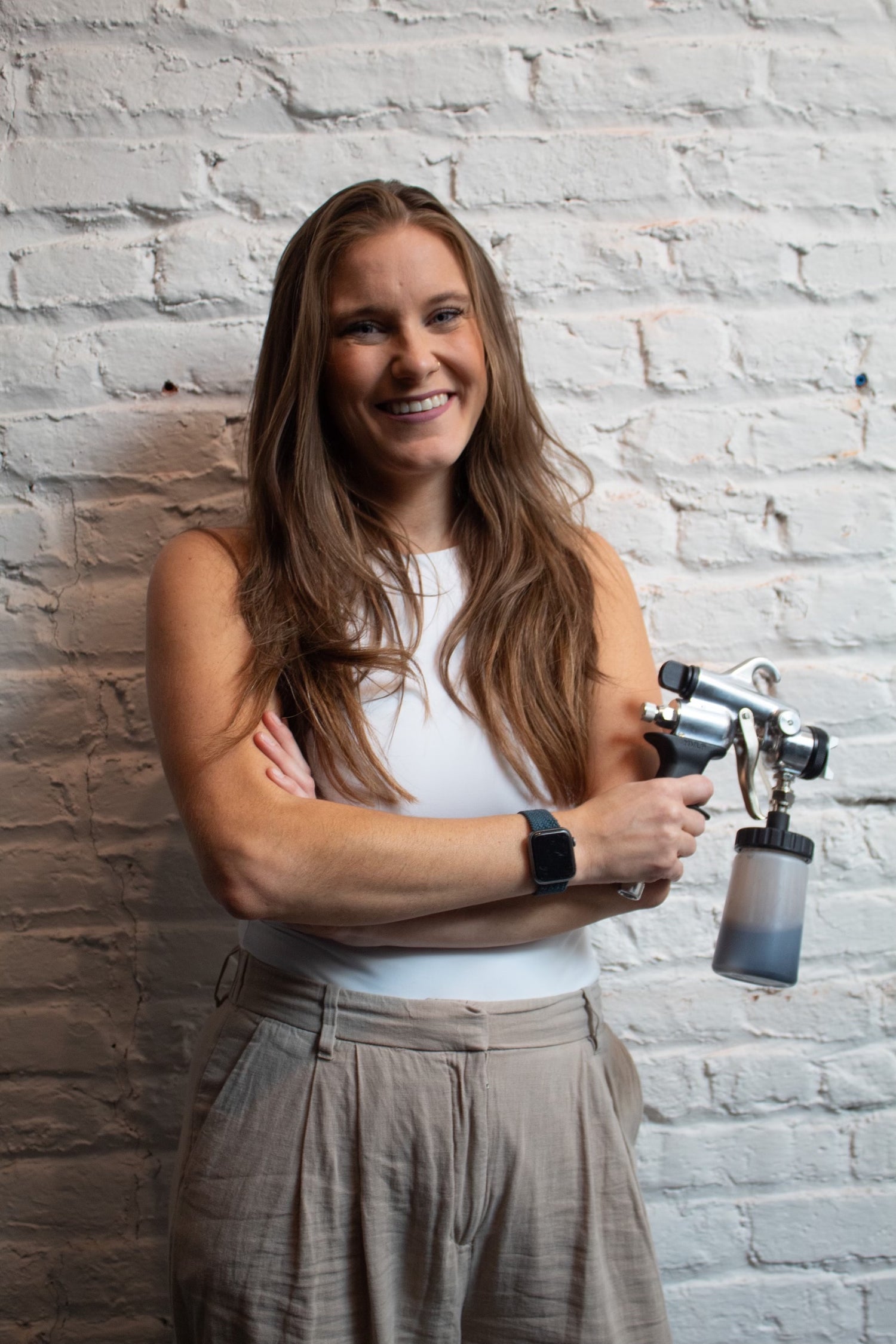 Alexandra
Alexandra started in the nudeFX family as a client, so she has a unique perspective when it comes to serving her clients and making everyone feel comfortable. Alexandra loves creating a fun and welcoming environment for her clients and has a talent for making people feel comfortable. She's an avid reader and has the best book recommendations, so be sure to ask her when you see her in the Scott's Addition studio! When she's not working you can find her in her backyard playing with her Golden Retrievers, Pickles and Peaches.
Ryan
Ryan lives in Mechanicsville with her husband and cutie pie son. When she's not serving the ladies of her community with the best in-home spray tans, Ryan works at Richmond Dermatology where she has gained a greater understanding on the importance of protecting your skin, but knows we all still love that sun-kissed glow! In her free time, Ryan spends her time outside or unwinding from a long day with a true crime documentary.
Rachel
Rachel is a superwoman Mama of two and our Short Pump resident mobile spray tan artist! Rachel has a passion for making women and mothers look and feel amazing in their skin, which made her a perfect fit for the nudeFX family! When she's not tanning you can find her planning the next Pintest-worthy party with fellow female-owned local business, Bubbly Event Co., or taking her kiddos to the beach!
Regular price

Sale price

$25.00

Unit price

per

Regular price

Sale price

$25.00

Unit price

per
WANNA JOIN OUR GLOW GANG? CONTACT US!