WHAT WE DO
The nudeFX experience is a professional mobile and in-studio spray tanning service that offers a 5 star luxury tanning experience in a setting that feels most comfortable to you. Offering multiple shades that are customized to your skin tone, color desirability, and leaving you with a natural tan for any special event!
In Studio Tans

Arrive at our studio locations to find parking in front of the studio, come on in and make your way inside. Have a question, running behind or need to reschedule? Text our number at 804-322-3550 so we can help.

Mobile Tans

Your nudeFX Artist will arrive on time to your appointment at the location you've provided. You'll get an automatic text from our system with your spray tan artists eta. Once they arrive please secure a clear space near an outlet (with ample lighting!) for them to set up. We bring everything we need for your mobile appointment, including our tent and supplies.
ARE WE COMING TO YOU? HERE'S WHAT TO EXPECT WITH A MOBILE APPOINTMENT
After getting acclimated and checked in your nudeFX Artist will chat with you about your color desirability, the solution you'd prefer, and any other questions you may have. After your solution has been selected your nudeFX artist will begin preparing your tan while you get changed in to what you will be tanning in. 
Your artist will then guide you every step of the way throughout your tan, guiding you through simple poses that ensure the best tan while we spray. Once tan and dry we will dust you off with our finishing powder and you'll be ready to dress.
HOW TO PREPARE
DAY BEFORE

Complete all waxing and shaving 48 hours prior to your tan. It's helpful to use a razor that does not have a moisture strip. 

Exfoliate, moisturize, and complete all nail appointments 24 hours before your nudeFX experience. It's important to avoid bar soaps or cream based body washes as they can leave behind residues that will affect your tan. 

Showering should be completed at least four hours prior to your tan, if necessary to shower sooner then it's important to run cold water at the end of your shower. 

Tanning should always be the last beauty treatment in advance of your big day. Make sure you have completed all spa appointments in advance!
DAY OF

It's important to not apply any lotions, oils, deodorants, perfumes, or makeup the day of your tan. These can create a barrier on the skin that will prevent your tan from looking flawless! 

Wear dark, loose fitting clothing, and open toed sandals to your appointment. Tight clothing can result in unwanted friction that can create unwanted tan lines.
HOURS AFTER

Do not sweat or get wet until your initial rinse! Your nudeFX artist will advise you on the best time to rinse. If you accidentally spill water or have a pet lick you - buff out the area in circular motions with a fluffy blending brush. 

During your rinse use lukewarm water and no soap. Your bronzer will come off and run down the drain - that's totally normal! 

Wait until your color is fully developed to moisturize! Best practice is to use a moisturizer free of artificial fragrances or mineral oils as these can strip your tan quickly. Check out our glow shop to find our favorite products!
OUR TRAVEL RADIUS
*20 miles within each studio
Richmond & Midlothian

Fredericksburg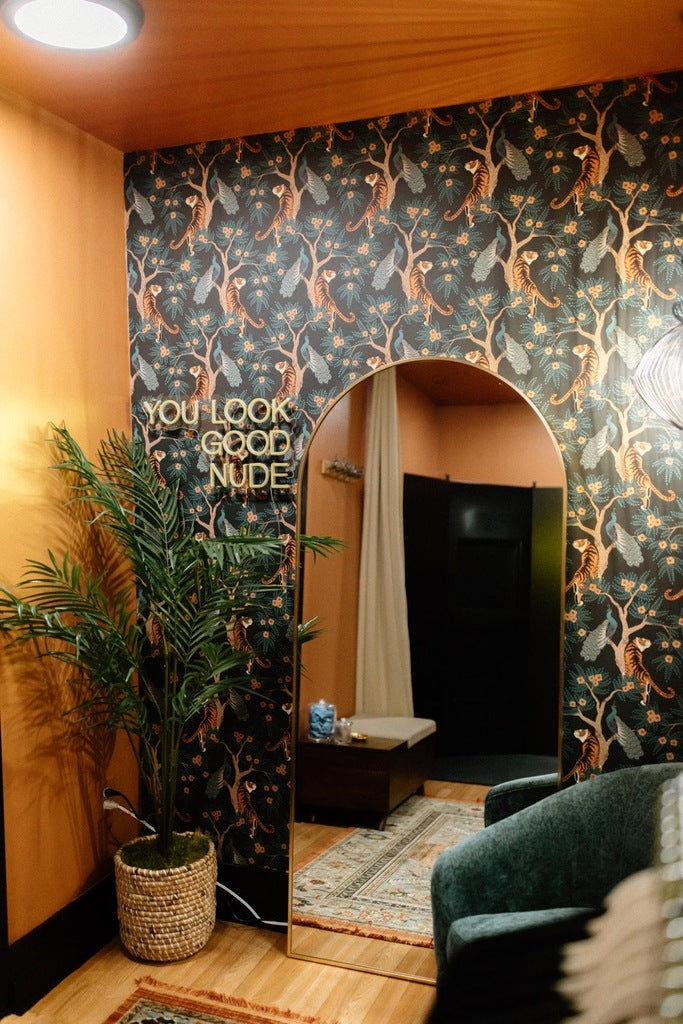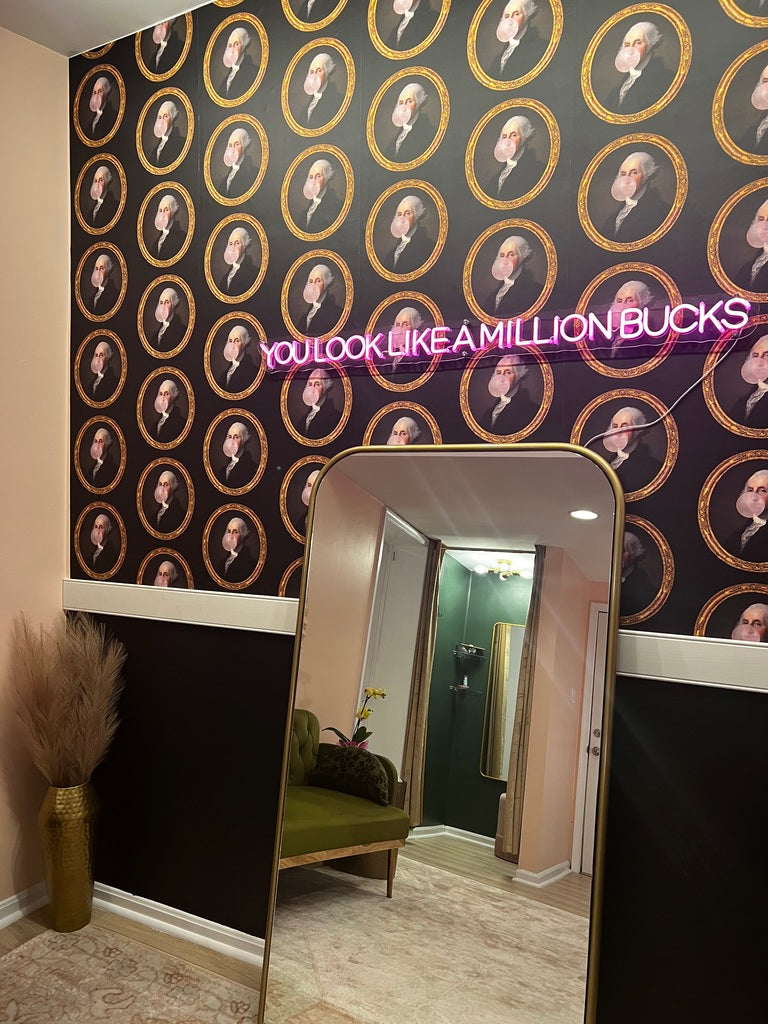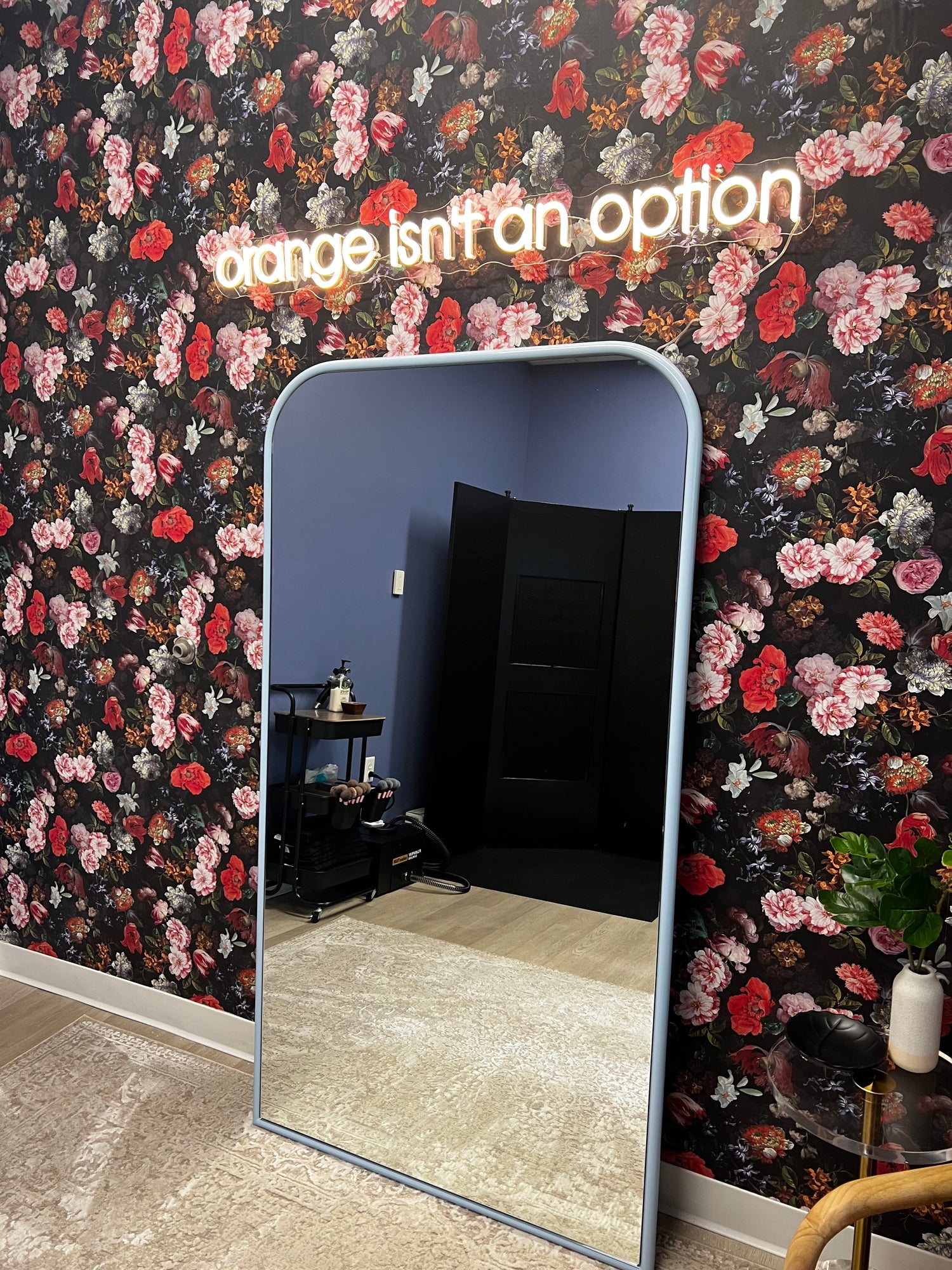 STANDARD BRIDAL PACKAGE

This luxury nudeFX tanning experience includes TWO spray tans; a trial tan recommended two weeks before your big day and your wedding day tan, recommended two days prior to your event.

BOOK NOW

BRONZED BRIDE PACKAGE

This experience includes four luxury spray tans for brides looking to glow in the events leading up their big day! Engagement photos, Engagement party, Bridal Showers, Bachelorettes, and the big "I Do" day! Choose which events you want a tan for and save over $60 when you book this package.

BOOK NOW
BRIDAL PARTIES
When you schedule your wedding tan with your girls we offer special pricing! Save $5 each tan for groups of five and under and save $10 per tan on groups of 5+! We also have a studio location catered to big groups and offer in-home options for more privacy and comfort. More Questions? Contact our Bridal Concierge to learn how nudeFX can help you (and your girls!) get the perfect glow for your big day!
BOOK NOW
FREQUENTLY ASKED QUESTIONS
Where do you do spray tans?

nudeFx is a luxury mobile and in-studio spray tan experience, helping you to have your best glow in the way that is the most comfortable to you. Our studio location in Richmond Virginia is located in the Carytown shopping district. Our Fredericksburg location can be found in the heart of downtown Fredericksburg. We also offer in-home mobile spray tan services in both cities, as long as you live within a 20 mile radius! Unsure if you qualify, email us your address and we'll let you know. Our goal is to provide you with the perfect glow in a setting that is most convenient and comfortable to you! 
How much does each spray tan experience cost?

We're so glad you asked! Click hereto review our latest promotions, sales, and packages.
How do I book a spray tan?

We aim to make the spray tan experience as smooth as possible, no matter what your glow needs are! Our studio locations are located in Richmond and Fredericksburg, Va. If you're located within 20 miles of one of our locations, you can choose between a mobile or in studio experience! Outside of our travel range, come visit us at your closest nudeFX location! Click here to book!
How many days before a big event should I get a spray tan?

Great question. We recommend getting your spray tan 1 day before going on vacation and 2 days before a wedding or event. Have a unique circumstance and need help deciding when to book? Click here to review our spray tanning tips above!
How long will my spray tan last?

nudeFX is committed to giving you a spray tan that makes you feel the best in the skin you're in. Depending on your skin type, lifestyle, and tan care - our spray tans can last anywhere from 5 to 7 days. If you're really diligent, even longer!
What should I wear to my appointment?

Whatever feels most comfortable to you! During your spray tan experience you may choose to wear a bikini, underwear, or to go nude. Whatever you decide to wear will leave you with some tan lines, but it doesn't bother us! We recommend also wearing dark and loose fitting clothes to your appointment to ensure your tan develops flawlessly.
What does the spray tan process look like?

From start to finish the process takes about 30 minutes. Our mobile experience allows us to come to your home, set up our equipment, chat about your color goals, and then get to work giving you the best tan! We then pack everything back up leaving nothing behind but your perfect glow. 

Our studios are complete with everything you need to get your tan completed as conveniently as possible. Outfitted with state of the art equipment, luxury products, and all the odds and ends (makeup wipes, hair ties, disposable undergarments, etc) you may need to get your glow on.
How long before I can shower?

When you shower depends on the solution you choose. At nudeFX we have two options; our express solution and our standard solution. Our express solution gets darker the longer it develops from 1 to 4 hours. Our standard solution comes in Light, Medium, and Dark, and develops in 8 hours. At your appointment we can discuss which solution is right for you and your artist will give you guidance on when to shower. For a specific solution - pop that info into your appointment notes and your tan artist will have it prepped and ready for you.
I'm planning an event and have other beauty (waxing, nails, facial etc..) appointments too. When should I book my tan?

We get this one a lot! All other beauty related appointments should be done BEFORE your tan to ensure proper experience. Let nudeFX be your final beauty experience before your big day! Click here to review how to prepare for your tan and for our best tan tips.
I have a question you didn't answer. How do I get in touch?

Click here to be directed to our Contact Us form. We're happy to answer any questions you may have!
MORE QUESTIONS? HIT US UP!